About the Creative
Give Me Coffee or Give Me Death

29 years of graphic design, art production, creative direction, and business partner experience in the action sports, apparel, and entertainment industries. Creative leadership that maximizes the talents of integrated teams. Doing so means being a coach, a teacher, an instructor, and a critic all at once. As creative lead I work with copywriters, designers, web designers, account managers, brand managers, vendors and other marketers on a daily basis to study and refine the business of maximizing efficiency, profit, and brand growth. ​



Love What You Do

As a Creative leader I actively assemble talented teams and manage them to stay on point and deliver best in class services and products. What does a creative leader do? I Provide creative and professional input most of all. Encourage team members to flow through

open

group discussions that demonstrate expression, generate ideas and feedback which is documented as part of the creative process. Provide creative and educational resources where needed. Offer brand case study experiences that can help to development new solutions. Best work practice: keep it fun and interesting and it won't seem like work!

The Eternal Quest for The Big Fish

Passion for creating professional, wow, and unique media design and messages that

attract attention and get responses. This is where the real magic happens. How do you motivate an individual or group to be creative or do something different? Like most of us we know something is good when we try it or see it and so I believe it is a great practice to have as many relevant examples as possible before designing a project or campaign. It's like preparing and cooking delicious food, you must start with a great recipe and fresh ingredients!
"True love is behind the scenes when no one is looking."
- Darrell William "They Call Me Doctor Bloom"
Rule Number One, There Are No Rules
Draw big pictures, Paint a mural, Rearrange the room, Tell someone that you admire them, Carry a big smile, Google a random food recipe, Run someone a bath before they get home...
Powered by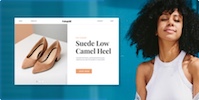 Create your own unique website with customizable templates.